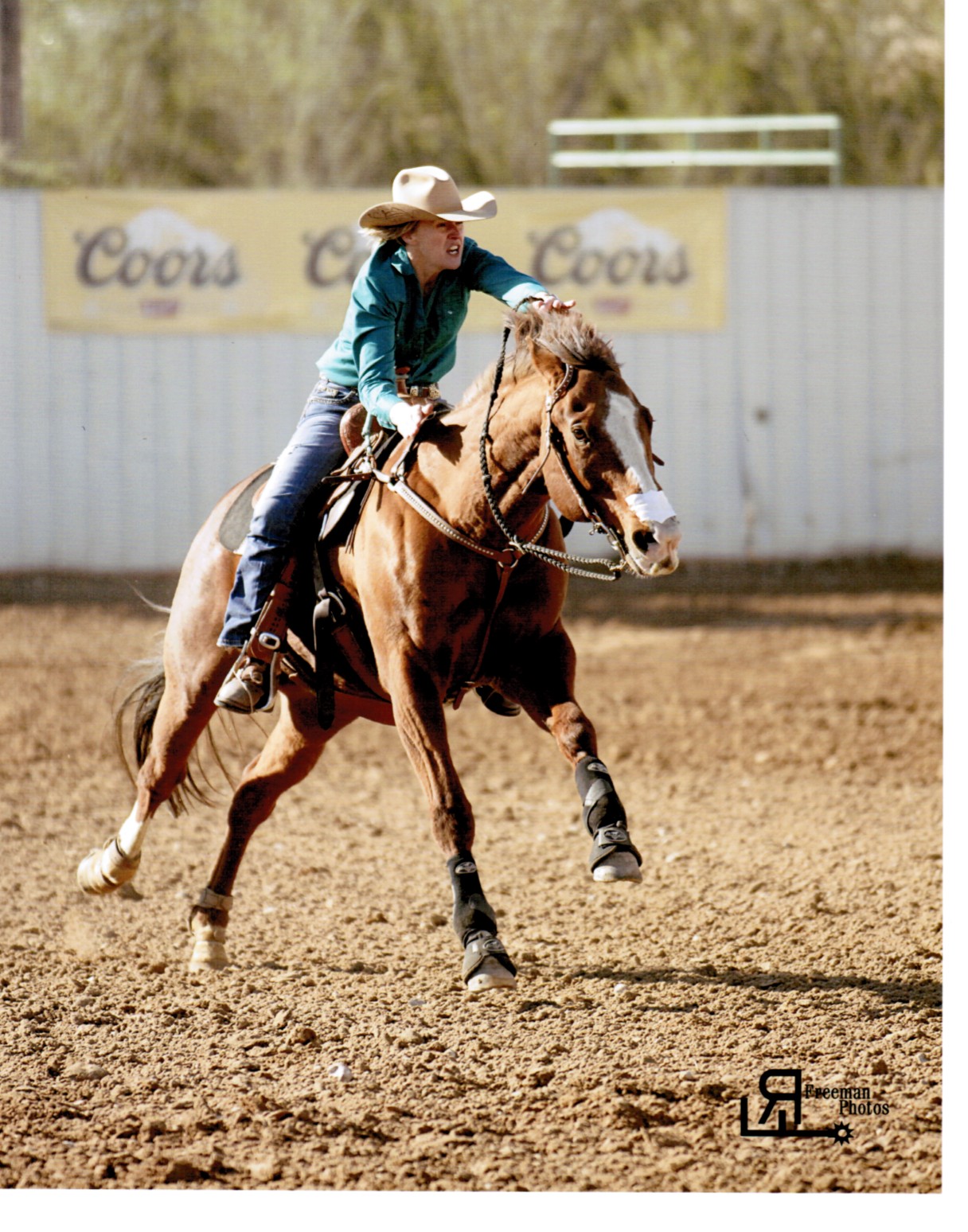 You make a great run, get out of the arena, and gallop immediately to the trailer to change your pants.
Or maybe you're having a fun night out with the girls and someone tells a hilarious joke. Now you're running for the bathroom.
Bladder leakage is a significantly more common problem than you'd think. Often, it's just accepted as a consequence of aging. Many even believe that their only option is surgery! But there's another option.
Our goal is to help you control your bladder leakage by strengthening the muscles around your pelvis. This course includes instructional exercise videos that target the most common causes of incontinence.
No matter your age or occupation, you can benefit from these exercises!
Is this course right for me?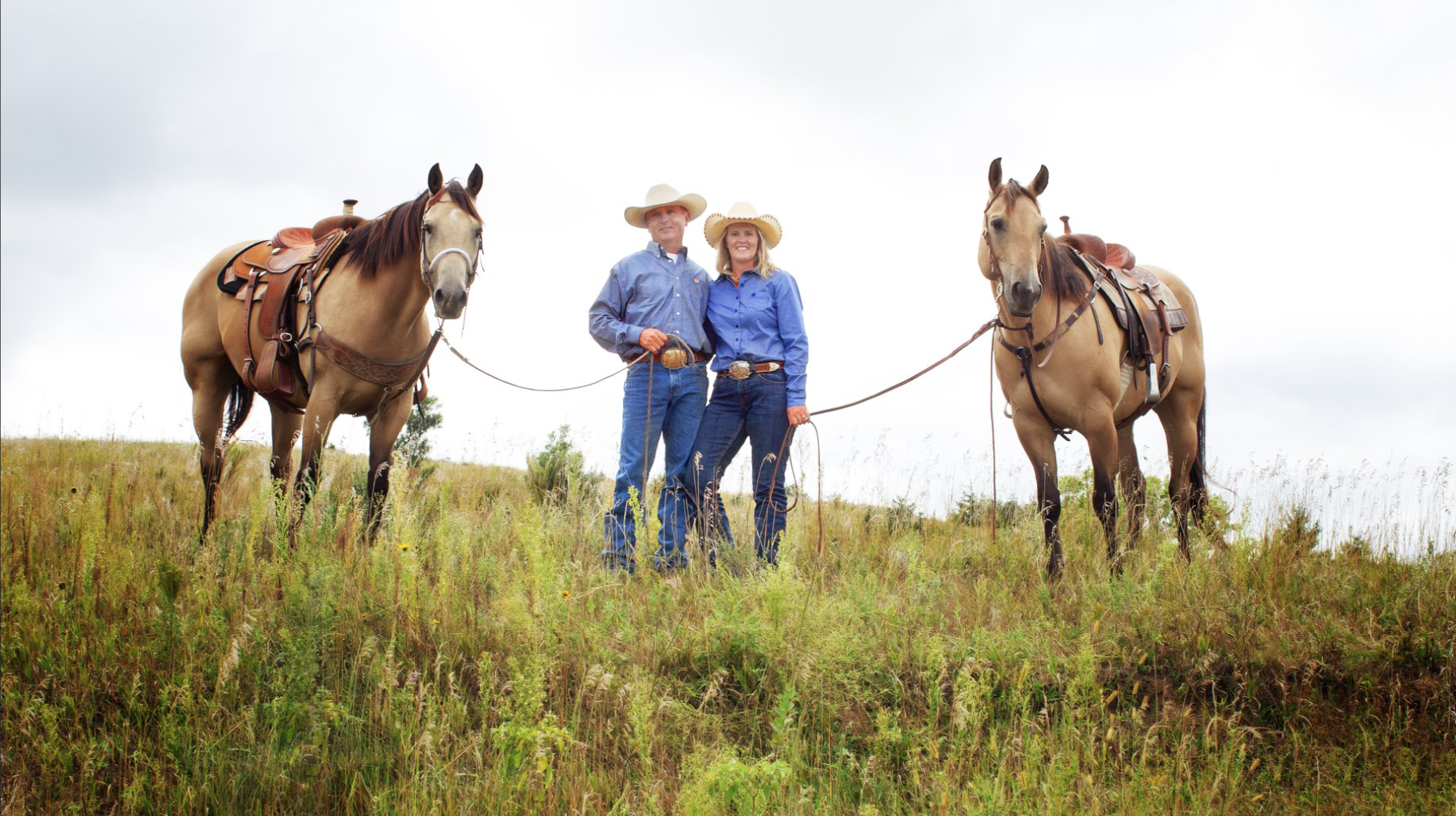 A Bit About Becky
Becky grew up on a horse, with her early days competing in 4-H in all events, as well as starting her own colts. As her she finished her Masters degree in Physical Therapy and her college years drew to a close, she found herself in the ranch country of the Sandhills of Nebraska. It is here where she started barrel racing and met her husband Chris who is a PRCA steer roper. Becky is a WPRA card holder and competes in barrel racing at both the professional and local levels. Their two daughters, Emma and Gracie, also compete at the high school and junior high levels of rodeo, in barrel racing, pole bending, cutting, and goat tying.
Becky and her family understand the need to stay in the saddle, and the importance of being fit to compete at your best. It is as big of a part of their lives as it is yours.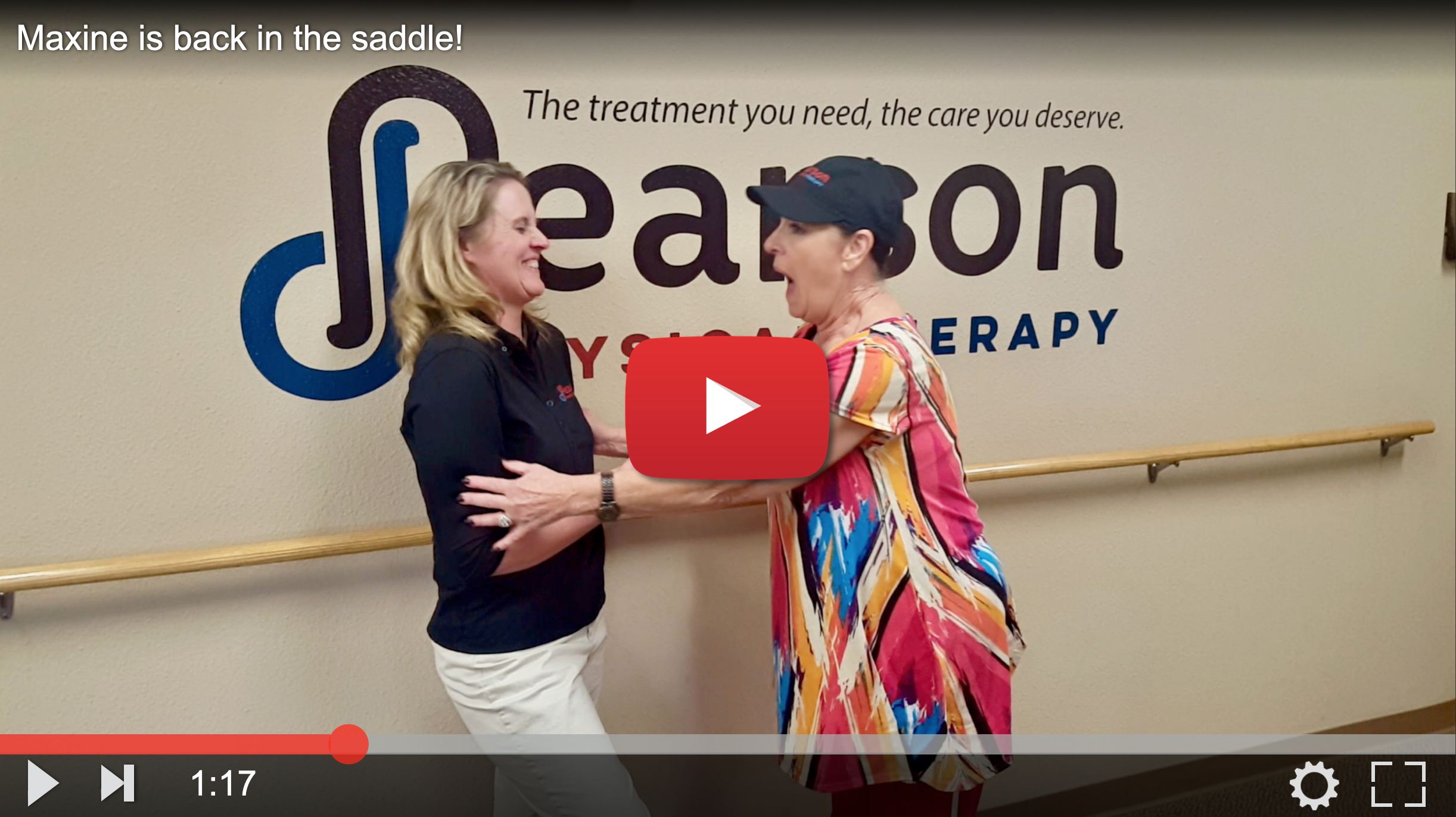 Maxine's Testimonial
Maxine is an avid horse rider, but she'd been struggling with pain that limited how much she could ride. She was having to use ladders, stools, and buckets just to get onto her horse. But with the help of therapy she's back in the saddle again!

CLICK HERE TO WATCH: https://youtu.be/MwTSICPQLXc